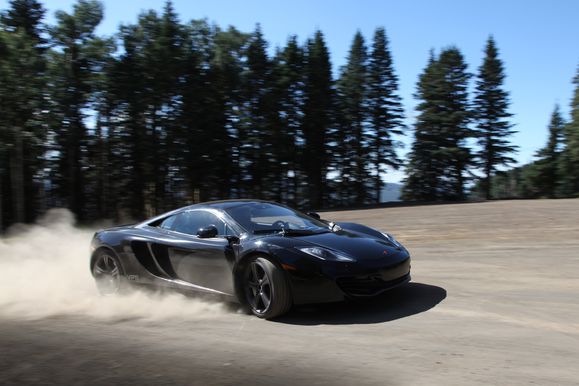 The first Concept Prototype (CP) 12C's were built in 2007. These 'mule' vehicles were designed to test aerodynamic, powertrain, drivetrain and chassis configuration proposals. Production Prototypes (PP) are now entering a high-mileage real-world durability phase of an initial 50,000 miles.
An evolution of prototype vehicles took place between these two phases, with each new generation of prototype receiving the latest available iterations of technologies, including the 12C's M838T twin-turbo engine, its seven speed SSG transmission, suspension geometry and electrical architecture. More than 50 cars have been built over the following prototype phases:
- Concept Prototype (CP)
- Experimental Prototype (XP)
- Validation Prototype (VP)
- Production Prototype (PP)
This fleet has been tested in every regional market where the car will be sold, including Bahrain and Nevada in the summer, and the Arctic in winter. The simple aim, to achieve unprecedented levels of performance but also guarantee the levels of quality, reliability and durability with which McLaren expects to delight future customers.
Geoff Grose, McLaren Automotive Head of Testing and Development said: "We've undertaken rigorous test schedules in every imaginable environment. Our teams have tested 12C prototypes in Sweden for cold weather programmes, Bahrain in summer dust storms, Arizona at temperatures upwards of 115°F, South Africa for high altitude testing and endless circuit and road testing in Europe.
"McLaren has established bases at IDIADA in northern Spain and the Prototipo facility near Nardò in southern Italy. At both locations we have run a number of 24 hour sessions, as well as 18 hour sessions between eight in the morning until two the next morning. The remaining six hours allow time for a team to service and implement development changes ready for the next day's testing to begin without interruption. Whole-car testing undertaken in this way is incredibly demanding, but bears an uncanny resemblance to the way our Formula 1 team develops race-winning cars."
Source: Official press release - February 14th 2011.