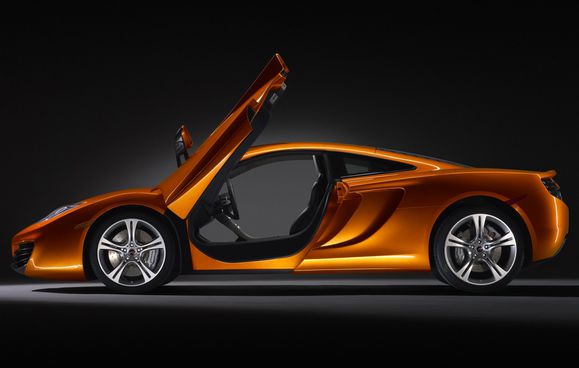 The name of the new McLaren sports car is MP4-12C. What does this signify? As one might expect at McLaren, everything has a purpose and the nomenclature is no exception.
- 'MP4' has been the chassis designation for all McLaren Formula 1 cars since 1981. It stands for McLaren Project 4, resulting from the merger of Ron Dennis' Project 4 organisation with McLaren.
- The '12' refers to McLaren's internal Vehicle Performance Index through which it rates key performance criteria both for competitors and for its own cars. The criteria combine power, weight, emissions, and aerodynamic efficiency. The coalition of all these values delivers an overall performance index that has been used as a benchmark throughout the car's development.
- The 'C' refers to Carbon, highlighting the unique application of carbon fibre technology to the future range of McLaren sports cars.
The elements of this name represent everything that the McLaren MP4-12C stands for:
- 'MP4' represents the racing bloodline
- '12' represents the focus on complete performance and efficiency
- 'C' represents the revolutionary Carbon MonoCell
Source: Official press release - Sept. 9th 2009.