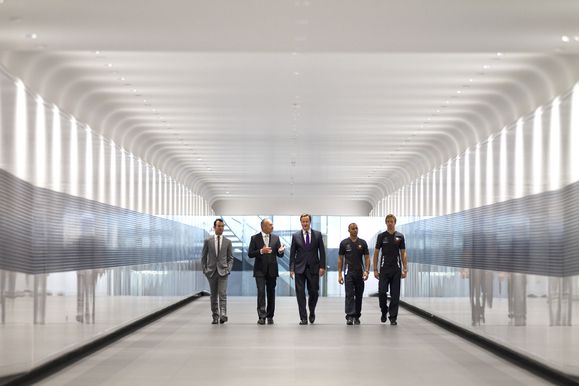 On November 17th McLaren Group CEO and McLaren Automotive Executive Chairman Ron Dennis welcomed the Prime Minister Rt. Hon. David Cameron MP to open the newest addition to McLaren headquarters in Woking, Surrey – the McLaren Production Centre (MPC).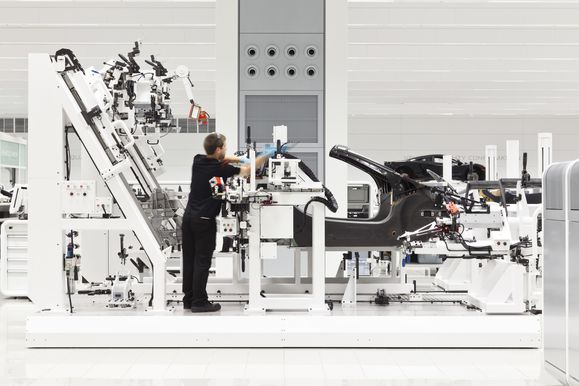 Accompanying Ron Dennis and Mr Cameron were Vodafone McLaren Mercedes team drivers Lewis Hamilton and Jenson Button, Cyclist Mark Cavendish on behalf of McLaren Applied Technologies, and representatives of all the McLaren Group companies.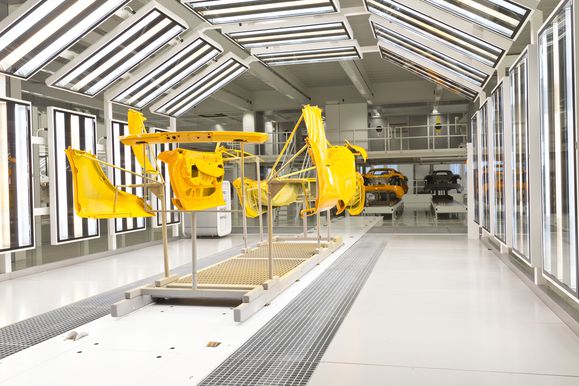 During the visit to the MPC Prime Minister David Cameron said that he had never seen anything quite like it. Describing the work of McLaren Group as "inspiring", the Prime Minister said his visit was a great reminder that Britain still had "world class engineering, world class manufacturing and world class production techniques." He added "it's visits to places like this that make me optimistic about the future, even in the difficult times we face."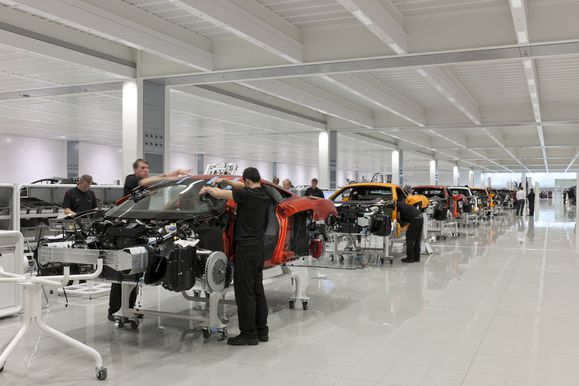 Addressing the assembled media and dignitaries Ron Dennis outlined his vision for the future of the McLaren Group and British engineering "We're a relentlessly competitive entity, bred on high-performance and determined to bring to market ground-breaking products and solutions that are set apart by their top quality and dependence on totally unique and highly innovative steps in performance. To take just one example, we're poised on the verge of a hugely exciting automotive programme with our high-performance sports car, the MP4-12C."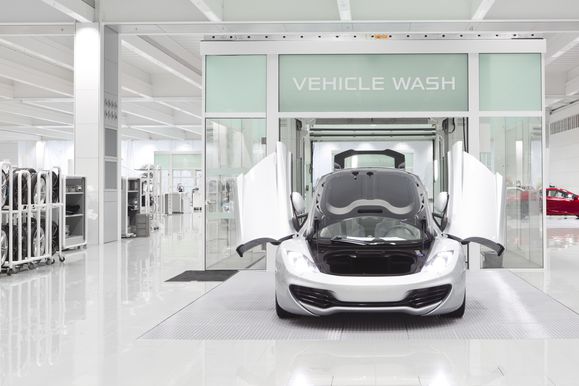 He continued "Through everything we do, we're absolutely dedicated to fostering the rebirth of one of Great Britain's industrial cornerstones: beautiful and meticulously crafted high-tech industrial design and manufacture... everything that McLaren is has been built on the founding principles of good design and solid, seamlessly efficient engineering and manufacturing."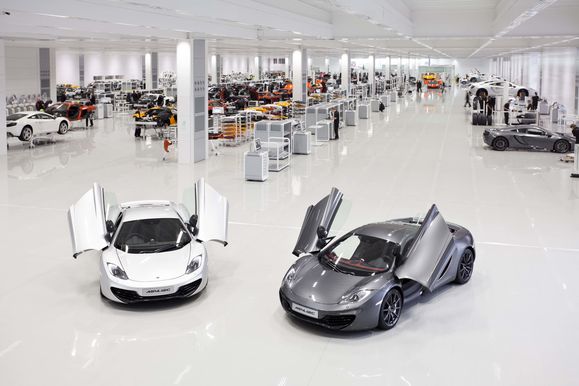 David Cameron was given a full tour of the new production facility, which will house the manufacturing operations for the new MP4-12C high performance sports car, and at peak production it will be possible to build a car in five days and a new MP4-12C will join the line every 45 minutes. The MPC shares its design philosophy with the McLaren Technology Centre (MTC), to which it is connected by a 100m tunnel.