10 décembre 2011
6
10
/

12
/

décembre
/

2011
10:00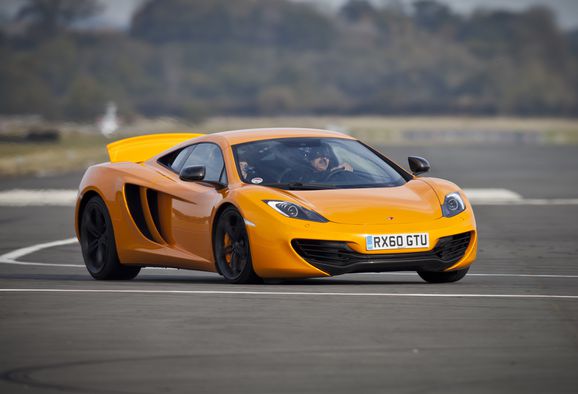 Finally an almost positive review for the MP4-12C in a British magazine, but still not victory.
The MP4-12C shouldn't be second. It should be on the top step, crowned Evo Car of the Year 2011. 'I had my most memorable drive of the test in the MP4-12C and went faster than I would have thought possible,' said Catchpole. 'I expected it to be a bit bland and a bit computer-gamey but it's not,' said Porter. 'There are moments when it's doing stuff that goes much further than exposing its competitors in this test – it questions the fundaments of what a sporting car should be; how it should behave,' said Harris. But it finishes second because almost all complimentary comments on the McLaren were followed by '…but…'.
When it was right, the McLaren was nigh-on untouchable, but almost from the moment its wheels hit the warm Portuguese asphalt it was troubled by niggles and issues. Some of us only experienced it as it should be late in the test. Then it was devastatingly effective, utterly engaging, ludicrously wieldy and fast; a car to show up the shortcomings of the Ferrari 458 which beat it in our summer group test issue. But…
'There's this feeling that you're not driving the finished article,' said Catchpole. And that's what tempered the enthusiasm of too many of us. 'It was so close,' said Green. 'Even if it had been on the standard brakes, it might have won. Maybe next year…'
Scans available @ German Car Forum.